What are values?
Values for your place of work are the guiding principles that are most important to you and help you make decisions about the way that you work. 
Say an organisation had a value that was 'The client comes first'. In theory, that means staff should make decisions in a way that always puts the client's needs ahead of their own. 
Values are also known as:
Culture 

'How we do things around here'

Qualities / ways of acting that everyone buys into
What can go wrong
Some organisations just list 'permission to play' values, words that really should apply to anyone working in a role. This might be things like 'Honesty' or 'Integrity'.
Or worse, the senior management team creates a list of values they wish their team had, but is pretty much the opposite of the actual culture in the organisation. That just makes things worse.
I used to think the above was all that workplace values are. But I've totally changed my tune.
If done right, values should help you decide what qualities to look for in new team members, help focus team progression and guide your current team to decide what to do when there's multiple options open to them in all kinds of situations.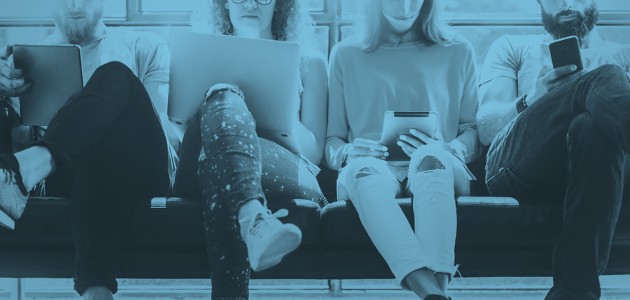 Our first set of values
So I set four values that I thought were important to Platypus, outlined in this blog post.
They were a great start. But they were imposed by me, without full discussion by the Platypus team. So could we really claim they were our values?
What we did
So we organised a virtual workshop for the Platypus team to create a new set of values from scratch. 
We asked everyone to list words that they think describe the actual, current Platypus culture. 
They could imagine we had a new starter. They have a one to one and the new starter asks for general advice about how to do things at Platypus. 
What would they say? Fill in the blanks:
"Always XXXX"
"Make sure to XXXX"
"Whatever you do, don't XXX" [and then write the opposite]
"You should be the kind of person who XXXX"
This led to a huge number of statements of different ways of doing things, different aspects of our culture. Luckily, clear themes started to emerge that grouped them under headings. 
After the workshop, I spent time keeping, deleting and combining them till we ended up with a list of four values that genuinely guide what we do. The team had a look and were happy with what we'd come up with.
The four Platypus values
We now have four values:
Make a positive difference

Constantly improve

Communicate openly

Support each other
Note that they aren't single words – they are short sentences in the imperative voice (i.e. they tell  you what to do). If you're not sure what to do about something, reading the values should help you decide what to do – the imperative voice helps that process.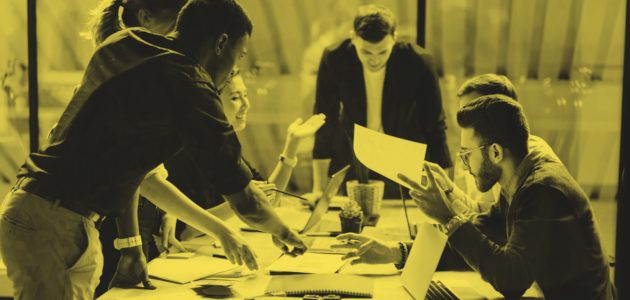 Here's more about each, and what we do as an organisation to prove we have them.
1. Make a positive difference
Our team are all interested in making a positive difference in the world – to people, animals and the environment. 
We do this through the charities we work with, and by volunteering, donating and campaigning inside and outside work.
What Platypus does
2. Constantly improve
Our team is expected to keep improving their professional and life skills. 
We want them to find new ways to learn what you need to learn to improve, and deepen their expertise. 
They should really believe in their ability to progress their skills fast, and be open to feedback on how they can do better. 
What Platypus does
Platypus employees go on a steep learning curve when they join the organisation 

We have high training budgets for all employees

Our staff get dedicated CPD meetings every quarter with monthly check-ins to make sure their progress is on track

We do 360 feedback for and from the whole team twice a year
3. Communicate openly
Our team should always communicate with their colleagues and clients about what's happening. 
The pandemic has made this particularly pertinent, with many team members working entirely remotely for the first time.
They talk about what they're working on, what knowledge they can share, what they need help with and what they need from colleagues and clients.
What Platypus does
We keep clients up to date with campaign progress at all times

When campaigns haven't gone well, we tell our clients openly 

We talk to each other about our work, the charity sector and the world
4. Support each other
We really want our team to be aware of what their colleagues need, personally and professionally.
They should always do their best to support them.
And of course, they should always be friendly and helpful with clients (while still being themselves).
What Platypus does
We provide free message based and video therapy for preventative needs

We are always understanding and supportive of our colleagues' mental and physical health needs 

We continually work to create new policies that officially enshrine this support.