How Platypus helped Mental Health Foundation to increase organic search traffic by 116%
Mental Health Foundation's mission is to help people to thrive through understanding, protecting, and improving their mental health.
The charity runs campaigns to drive awareness of all aspects of mental health. They depend on public support and donations to do their work.
With a well-structured website, Mental Health Foundation was already performing well online. Yet they knew that expert help could increase the visits they get from search engines like Google.
Platypus has run several successful digital marketing projects with Mental Health Foundation. So the team trusted us to help deliver SEO improvements to their website.
Mental Health Foundation wanted to deliver their services online. They also wanted to improve website engagement and drive donations. The existing website gave us a great foundation to help achieve that – and we knew we could improve it. 
The better-optimised the site, the more qualified traffic would find the charity through search. Optimising the pages would mean more conversions.
That means more volunteers, more donations, and more people with mental health issues getting the support they need.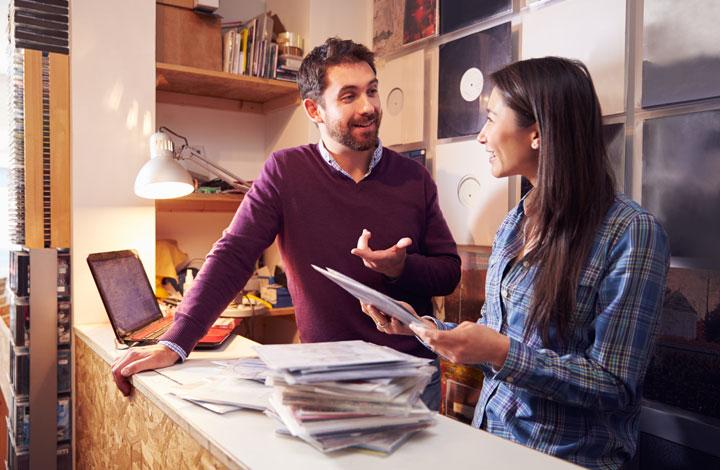 We did a comprehensive SEO audit of the website. We created a list of SEO recommendations to improve search rankings including:
fixing site issues
editing existing content
creating new content
And we found plenty to do!
We grouped recommendations by priority and who would deliver them – us or them. These included:
On-site elements – We made recommendations for page metadata, links, URL structure, page speeds, and mobile friendliness. On-site optimisation is a crucial (and often misunderstood) aspect of good SEO. This was all designed to improve the site's authority and the user experience.
Content guides – We also created style guides for specific types of pages to optimise the content for search. This made sure existing and new content was user-friendly, detailed and authoritative. It answered people's search queries, so it solved the visitor's problems.
Keyword research – Mental Health Foundation already used keywords pretty well. We searched for new keyword opportunities for content in key areas of the site. We made sure they built new content for existing user intent, and optimised it around our recommendations.
We made all our recommendations in a short, easy-to-read document. Everything was explained simply and clearly, with minimal jargon.
We then met the Mental Health Foundation's digital team to answer their questions. We made sure everyone understood why they should make certain changes, as well as how.
Our review was thorough. It covered short and long-term changes that the charity could make to boost their search rankings. When they implemented our changes, it led to a 116% increase in organic search traffic. 
The charity is still creating new content around our step-by-step recommendations. So the authority and traffic of their website is set to keep increasing. 
Stuart Hill, Digital Manager at the Mental Health Foundation, said:
"All the information Platypus gave was clear and concise. That was empowering for us – it gave us the knowledge and confidence to make the changes. It also informed our strategy going forward instead of being a one-time review. 
The Platypus team are very friendly and approachable and always happy to answer any questions or offer advice. We were delighted with the outcome."
How Platypus helped Haven House Children's Hospice develop a supporter-centric approach to digital fundraising
How Platypus helped Royal Marsden Cancer Charity plan a digital skills development programme​
How Platypus helped Battersea remodel their digital fundraising strategy to boost online income
Find out how we can help your cause
If you would like to learn more about how we can help your cause or you have a general query, please get in touch using the contact form below and we will get back to you as soon as possible.
"I've worked with the Platypus team multiple times. They're the agency we always go back to because of their broad range of skills, consistently great team, good sense and pragmatism and the fact that hey are always a joy to work with."
Lynn Roberts
Assistant Director - Digital & Innovation, Action for Children
"We have worked with Platypus on a number of big projects; from understanding what Parkinson's UK needs from a Digital Fundraising team to developing Data Studio dashboards that our teams can work with on a daily basis. It is great to work with an agency who 'get us' and can help us with such a wide variety of digital projects in such a knowledgeable way."
Emily Sturdy
Digital Supporter Engagement Lead, Parkinson's UK
"In a sometimes confusing and murky digital world, the guys at Platypus are a breath of fresh air. They know their stuff, they tell us it straight and really care about the work we do together. There's a true sense of partnership between the Sightsavers and Platypus teams, which makes working together more productive and more enjoyable."
Ella Pierce
Head of Digital Fundraising, Sightsavers
"Platypus are an awesome agency to work with - their expertise of PPC is fantastic and they have transformed our Google Grants account. Huge thanks to the amazing Nikki for being such a patient and knowledgeable trainer."
Imogen Proctor
Digital Marketing Executive, Teenage Cancer Trust
So fab to hear that Platypus are as good as I thought they were. Feedback from the team was that they were a "dream to work with" on our Christmas campaign, "Understand and totally got us." Thanks guys, you've helped a lot of children with cancer with your genius.
Kate Lee
CEO, Clic Sargent