How Platypus and the University of Oxford ran a 600:1 ROI CRO project
The challenge
The University of Oxford has a campaign called Oxford Thinking. It acts as a central donation hub where you can donate to any of the many different funds at the 38 colleges in the University.
The web team believed they could improve the conversion rate of the Oxford Thinking hub (the number of people who came to the page that completed their donation), raising more money for the excellent funds long term. 
So they asked us to plan a series of tests on the website to encourage more people to finish that all-important donation process. 
What we did
The team at Platypus analysed the behaviour of users on the page and came up with four tests. Each would test different key elements of the page that we believed would increase that conversion rate.
We planned tests that 
simplified the layout of the page

improved the user experience by showing the donor their progress

reminded users what fund they were donating to when as they progressed through the pages.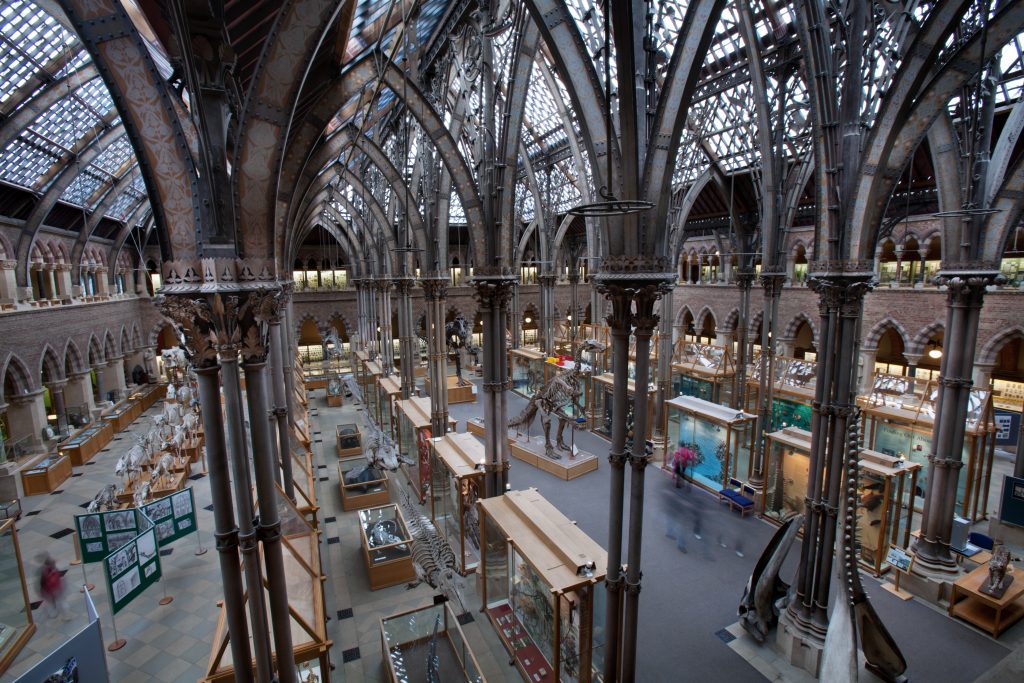 Results
Our testing programme gave the web team at the University some vital learnings. Our tests meant up to 22% more people were completing their donations.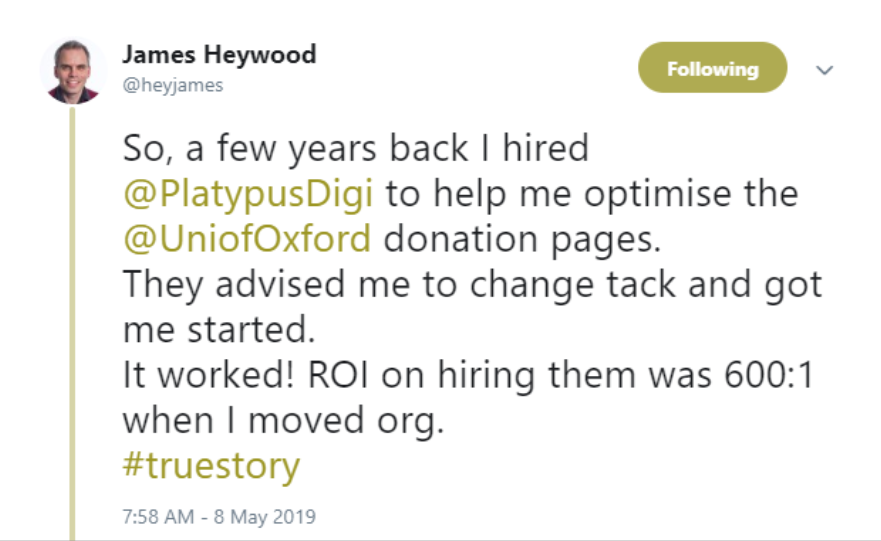 How Platypus helped Haven House Children's Hospice develop a supporter-centric approach to digital fundraising
How Platypus helped Royal Marsden Cancer Charity plan a digital skills development programme​
How Platypus helped Battersea remodel their digital fundraising strategy to boost online income
Find out how we can help your cause
If you would like to learn more about how we can help your cause or you have a general query, please get in touch using the contact form below and we will get back to you as soon as possible.
"I've worked with the Platypus team multiple times. They're the agency we always go back to because of their broad range of skills, consistently great team, good sense and pragmatism and the fact that hey are always a joy to work with."
Lynn Roberts
Assistant Director - Digital & Innovation, Action for Children
"We have worked with Platypus on a number of big projects; from understanding what Parkinson's UK needs from a Digital Fundraising team to developing Data Studio dashboards that our teams can work with on a daily basis. It is great to work with an agency who 'get us' and can help us with such a wide variety of digital projects in such a knowledgeable way."
Emily Sturdy
Digital Supporter Engagement Lead, Parkinson's UK
"In a sometimes confusing and murky digital world, the guys at Platypus are a breath of fresh air. They know their stuff, they tell us it straight and really care about the work we do together. There's a true sense of partnership between the Sightsavers and Platypus teams, which makes working together more productive and more enjoyable."
Ella Pierce
Head of Digital Fundraising, Sightsavers
"Platypus are an awesome agency to work with - their expertise of PPC is fantastic and they have transformed our Google Grants account. Huge thanks to the amazing Nikki for being such a patient and knowledgeable trainer."
Imogen Proctor
Digital Marketing Executive, Teenage Cancer Trust
So fab to hear that Platypus are as good as I thought they were. Feedback from the team was that they were a "dream to work with" on our Christmas campaign, "Understand and totally got us." Thanks guys, you've helped a lot of children with cancer with your genius.
Kate Lee
CEO, Clic Sargent