SEO in the charity space can be a challenge. Whether your site is struggling to compete against content from other charities with similar offerings, finding it difficult to discover what your audience is looking for, or you're just unsure where to begin with SEO, this article is for you. 
We'll be covering our top SEO tips for charities, covering what we've seen as the biggest struggles for charities in over 8 years of working with them.
Understand your site's current performance
The first thing we do at Platypus when working on a new charity site is to understand its current performance. What pages are performing well, what sort of content isn't performing as you'd hoped, and what sort of keywords you're ranking for, and are they what you would expect/hope for?
Getting a good understanding of your site is crucial before you begin optimising it for SEO. It means you can focus your efforts on the pages that need the most attention or are most important to you and your audience.
Many tools can be used to understand your performance. Two free tools you'll probably already have set up are Google Analytics and Google Search Console. Both of these platforms offer you the ability to see your site's performance over time.
Google Search Console is especially useful for SEO, as it gives insight into specific keywords that pages are ranking for. It can also flag any major issues with your site that may be stopping pages on your site from ranking properly.
We recommend looking at the past 12 months worth of data for pages and keywords, to see if there are any trends in organic traffic.
Look for quick wins in Google Search Console
In the world of SEO, it's not often you can use the term "quick win". SEO is usually a discipline that requires long-term strategy and patience to see results.
However, once you have an overall understanding of the performance of your website, you can then use Google Search Console to identify specific pages which have the potential to be "quick wins".
These opportunities are based on making small tweaks to pages that already perform fairly well, but could be improved to push them closer to the top of the results page.
For example, if you see in Search Console that a page on your site covering the topic of "what is social housing" was ranking on average in position 5, but that the keyword "what is a social housing provider" was ranking on average in position 15 for that page, this could be a perfect opportunity for a quick win.
You could look to optimise this page by adding in a section of content or amending an existing section of content on the topic of "what is a social housing provider". That would make the coverage of that topic more in-depth and useful to the reader.
This small tweak to a page that is already performing fairly well. It's a tweak that will help the page to rank better for a relevant keyword that it wasn't ranking quite so well for.
Finding these "quick win" opportunities can help improve organic traffic performance in the relatively short term. You can use those quick wins as evidence for how effective SEO can be and get buy-in for longer term SEO work.
Use free keyword research tools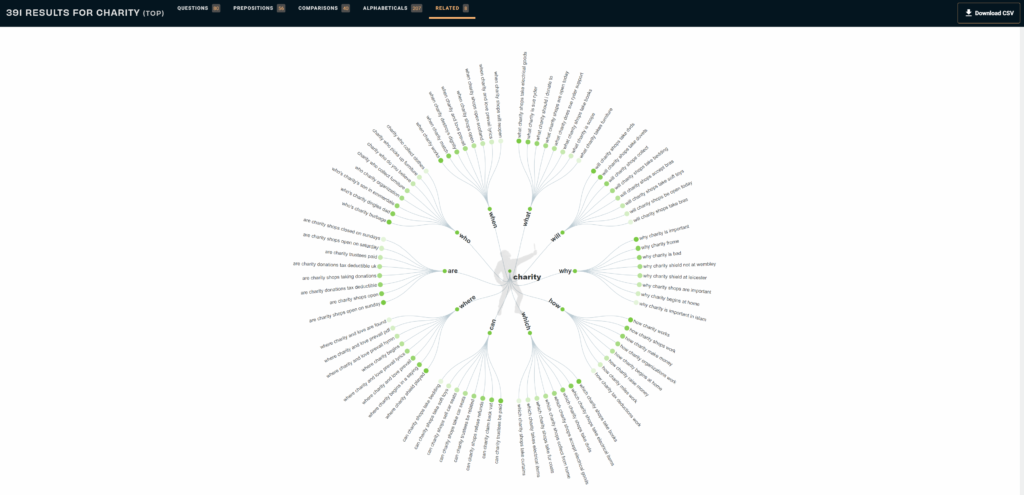 When looking to optimise existing content or create new content, keyword research should inform the changes you make.
When done right, keyword research can help you to understand what your audience is searching for. That allows you to create content that helps users and fulfils the intent of their search. 
Google Search Console is great for understanding keywords you already rank for. But what about finding new keywords relevant for your site that you don't already rank for?
This is where keyword research tools come in.
A whole host of tools and services can provide you with keyword ideas and data. Like so many things in life, they vary in price and quality.
Thankfully, there are a number of free keyword research tools that even professional SEO services use.
Answer the public

– Is an excellent tool for uncovering questions related to the topic. If you wanted to create a piece of content on the topic of homelessness, you could use this tool to generate ideas for different sections of the article.

Keyword surfer

– This is a handy extension for the Chrome browser that provides keyword volumes for keywords you search for in Google and search volumes for related keywords. This is great for understanding which topics you want to write about have the highest search volume.

Google keyword planner

– This is another tool that can be used to understand keyword search volumes and generate ideas for related keywords to target. The tool is a part of the Google Ads platform, and is used by many SEOs.
By taking the time to use the free tools above, you can begin to create a more robust content strategy that is based on data and research.
Carry out keyword research without keyword research tools
Although keyword research tools are a great source of information, they shouldn't necessarily be the one and only source of keyword research and content idea generation. There are some alternative sources of inspiration that you can use:
Speak to your frontline staff. Find out the common questions that they get asked, identify the themes, and use that to create content to answer the questions that you know your audience is looking for.
Internal site search. If you have a search bar on your site, make sure you are tracking the searches your website users are carrying out. You might be able to discover something that a lot of users are searching for where you don't currently have a page covering the topic.
Community groups. Looking at community groups on platforms like Facebook and Reddit can be a great way to understand key topics that your audience often discusses and create content that will help serve that community.
You don't need to rely solely on keyword research tools to generate ideas for content. Using alternative methods can be a great way to uncover topics that others haven't covered or get ahead of topics that are just emerging.
Here is how you can use Google Search Console filters to find this data.
1. In Search Console, head to the "Search Results" tab on the left-hand side of the screen.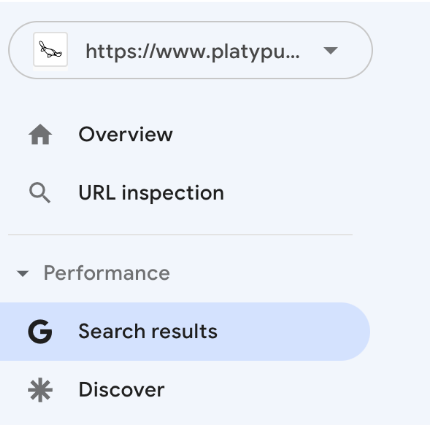 2. Then select your date range for the results you want to look at. For quick win opportunities, we want to look at relatively recent data, so we've chosen the last 3 months.

3. Click on the pages tab on the table

4. Find a page you want to take a look at. Here we've chosen a page that ranks on average just outside the top 10 results. Click on the URL to filter the data for just that page.

5. Then head over to the queries tab of the table.

6. Identify keywords that you're ranking for fairly well at the moment, but not on the first page. Keywords in positions 11-20 are ideal for this.

7. You can then use the keywords you find here to guide your optimisation of that page to specifically target those keywords you have identified as quick wins.
The page was already performing fairly well. This small tweak will help it to rank more effectively for a relevant keyword that it wasn't ranking quite so well for.
Finding these "quick win" opportunities can help improve organic traffic performance in the relatively short term. That could be used as evidence for how effective SEO can be and get buy-in for longer term SEO work.
Target relevant longtail keywords
Keyword research isn't always about finding the keywords with the highest search volume and trying to rank for them. In fact, the best keywords to rank for are known as longtail keywords.
These are keywords that are very specific in their intent and often have a lower monthly search volume. You have a far greater chance to rank close to the top of the search results if you target a longtail keyword that directly relates to the purpose of your charity and the sort of content you have on your site.
You'll see a far greater benefit to ranking in position 2 for a relevant longtail keyword with 30 monthly searches than you do ranking in position 25 for a keyword with 2,000 monthly searches. You'll benefit not just from the traffic you generate, but also in the behaviour of users coming to your site from searching those keywords.
If you target high volume, unrelated keywords, users will likely have a poor experience on your site, leading to them clicking elsewhere. 
For example, "depression" as a keyword has a very high search volume, and is short tail. Change that to the longtail "coping with depression as a single parent".
You get far fewer monthly searches from that keyword, but it's one with a very specific intent that it's easier for us to create quality, helpful content for. That means it's more likely to rank well.
Avoid Content Duplication
Duplication of content across your site can happen for many reasons, from accidental duplication in your CMS, old versions of a page not being removed, to technical quirks of your website setup.
You should avoid content duplication wherever possible, as it can have a detrimental impact on how your pages rank, and can also impact user experience.
Ideally, each page on your site should be optimised to target a distinct set of keywords, with no overlap to avoid your pages competing against each other for shared keywords.
If we have two pages with identical content, they will target exactly the same keywords. If left unchecked, it will make it difficult for search engines to know which page to rank for which keywords, lowering our overall rankings.
For example, if your site had one page "/depression-in-teenagers" and an updated version of that page "/depression-in-teenagers-2" was also created, these two pages would likely be considered duplicate content if they were both live pages that could be indexed. 
There are several ways to identify duplicate content.
Platforms such as Google Analytics or Google Search Console can help provide a list of URLs on your site that are being discovered and indexed. You can look through these lists and manually review the URLs to see if there are any duplicates.
Alternatively, you can use a website crawling tool, such as Screaming Frog, or Sitebulb. These tools will run through your entire website, discovering all accessible URLs, and can then flag to you which pages contain duplicate content or have almost identical URLs.
Once you have identified any duplicate content on your site, you should choose the "primary" or correct version of the page that you want to be accessible and then decide what to do with the other duplicates.
You can choose to remove the incorrect versions of pages, or redirect pages to the primary version. You can also have all the pages still accessible, but indicate what the "canonical" page should be. All are good options with their own benefits and limitations. 
If we consider the example above, we might want to redirect the URL "/depression-in-teenagers" to the "/depression-in-teenagers-2" page, if the latter page had more up-to-date and comprehensive content. This would prevent the original URL from being accessed and indexed, stopping the two pages from competing against each other.
Ultimately, if you can see duplicate content on your site, you should decide to prevent this duplication from happening to avoid a negative impact on your keyword rankings.
Good user experience is good SEO
Sometimes, SEO and user experience are seen as separate, unlinked disciplines. In practice, however, the two go hand in hand, with good user experience being a positive factor for SEO.
If a page has a poor user experience, such as loading slowly, content shifting around on the page after it loads, and lots of pop-ups preventing users from interacting with content, this is seen negatively by search engines. That could impact your overall rankings and makes it difficult for users to use and navigate the page.
Ideally, the pages on your site should keep the number of large images and video, JavaScript heavy page animations and pop-ups to a minimum. All these factors can increase the time it takes for a page to load – again, search engines don't like that, as it results in a poor user experience.
On average, if a page takes over 2 seconds to load, a user is likely to go back and look for a different page rather than wait for your page to load.
Make sure your mobile user experience is good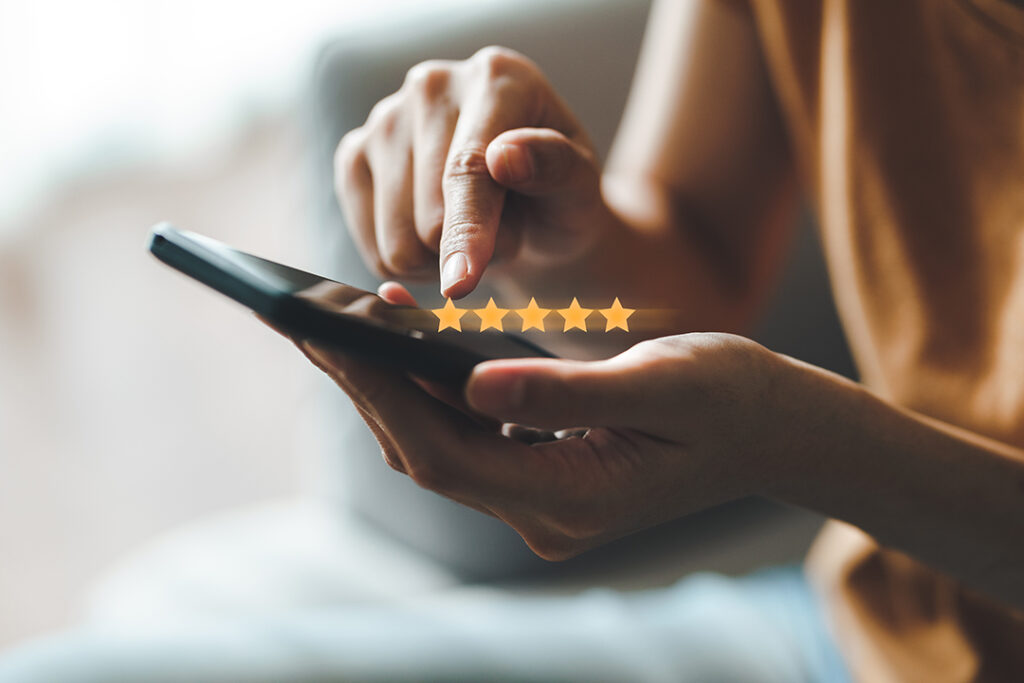 62% of internet usage comes from mobile devices. So a website that is mobile-friendly gives the majority of users a better experience.
Taking mobile users into consideration when designing and building a site should be a primary consideration, not an afterthought or not considered at all.
Make sure that your site content works well and is easily navigated on mobile devices – it's definitely a ranking factor in SEO.
Mobile-friendly pages include:
text that is readable on mobile screens

making sure your page is mobile responsive, i.e. your page design changes depending on the device being used to access it. Users that have to navigate a desktop version of a page on their mobile device will likely have a poor mobile experience

making sure buttons and links are easily visible and work properly

eliminating any pop-ups that would make the page frustrating or difficult for mobile users to use
Mobile friendliness is something that can be investigated in Google Search Console, or if you want to test specific pages of your site, you can use Google's handy Mobile Friendliness Test.
Use a mix of evergreen content and fresh content
How important is content for SEO for charities? In short, very.
Whether it's informing them of a service you provide, helping them to understand what they're going through, or letting them know how they can help, your content should aim to meet all the needs of your audience.
To do this, your website should contain a mix of both evergreen content and fresh content. But what does that mean?
Evergreen content are pages on your site that contain information that will be relevant and useful for a number of years, and will unlikely need regular updating.
Evergreen content is great for establishing your authority in an area and sharing your expertise to help users. They will often be some of the most important pages on your site, covering your most relevant content that will have the biggest impact on your audience.
For example, pages that give information on the core services of your charity are unlikely to change drastically. They are evergreen content because they are helpful all year round over a long time.
Fresh content is usually blog, news and events pages. These pieces of content can be more time-sensitive, covering recent events or trends in the industry, so may not remain as relevant over a long time.
Fresh content helps to support your authority in an area, and could cover sub-topics or trends within your main service areas.
Your site should contain a mix of these content types. 
In fact, part of the Google search algorithm is dedicated to finding fresh content that successfully covers a topic, known as the Google Freshness Algorithm. 
That isn't to say that your evergreen content won't rank over time. You need both fresh and evergreen content.
Ultimately, search engines are looking to rank the most relevant and helpful content at the top of their results pages, and these different content types can help you to achieve that.
Try not to carry out SEO in isolation
SEO is a powerful tool that has the capability to drive large volumes of organic traffic to your site. This is great. But what's even better is using SEO as part of an omnichannel approach to your website.
The core principles of SEO are:
Having a solid technical foundation for your site

Having a strong backlink profile (lots of authoritative websites linking back to your site)

Having content on your site that is comprehensive and meets the needs of your audience
All of these are factors that help to benefit other channels of traffic, and in turn, those channels of traffic can benefit SEO. 
Having a solid technical foundation for your site ensures that anyone visiting your site from another source of traffic, such as through social media or PPC, will have a good user experience with a page that loads quickly.
Well-optimised content on your site that helps meet your users' needs will improve your chances of winning PPC bids, and will help satisfy users, making them more likely to share and engage with content on social media.
In turn, social media channels can expand your reach to new audiences, helping to create stronger brand awareness and resulting in new backlinks for your site as new organisations discover your content.
PPC can be used to increase your presence on a search results page, making it more likely for users to click on one of your links.
Paid search can also be used to test out in the short term the effectiveness of targeting specific keywords and how well they convert to clicks, which can help to inform the keyword targeting strategy of your SEO efforts.
The moral of the story here is that SEO is fantastic and something you should work on, but it's even more effective when combined with a wider digital strategy that ties all your marketing channels together.
Summary
From the outside, SEO can be a little intimidating, with so many aspects to consider and a lot of jargon that's used.
It's true that a well optimised site for SEO does a number of things well all at once.  What it really boils down to is making sure: 
your website is easy to navigate and use

your content serves a specific purpose

you provide your audience with the best content to meet their needs.
Hopefully from this article you can see that understanding the performance of your site, optimising new and existing content through a variety of keyword research methods, ensuring you have a good user experience across all devices, and using SEO as part of a wider omni-channel approach are all things that you can do to help your charity website. 
Of course, if your charity needs support with any of these areas of SEO, or would like a comprehensive, tailored SEO strategy, that's where we come in.
Find out how we can help you with your SEO – drop us a message right here.