In May of this year (2021) Google will roll out an update to their algorithm that will include a new ranking factor called Core Web Vitals.
Google regularly adjusts their algorithm, sometimes with minor changes and other times for broad core updates. The Core Web Vitals update will be a broad core update which means that it will likely impact most websites in some way.
So what are Core Web Vitals and how will they impact charity websites?
What are Core Web Vitals?
Put simply, Core Web Vitals are a new measurement of user experience that is taken when a visitor lands on any given webpage. It measures the speed, responsiveness and overall stability of the visuals for user experience.
The Core Web Vitals of a page are measured by factors such as how long it takes for the main content of a page to display and how much the page shifts around once you have landed on it.
In 2020 Google added a new feature to Google Search Console for website owners to see how their site stacks up against the Core Web Vitals metrics. The measurements that make up Core Web Vitals are:
Largest Contentful Paint (LCP) – The time that it takes for a page's main content to load.
First Input Delay – The time it takes for a page to become interactive.
Cumulative Layout Shift – The amount of unexpected layout shift of visual page content.

Essentially, these new metrics relate to speed, security, responsiveness and user experience.
Why are Google making this change?
As a user you may be familiar with visiting websites with these types of issues. You land on a page and begin reading but then it shifts around, or pop ups appear, or it scrolls to a different part of the page and the user experience is frustrating.
The purpose of the update is therefore to encourage websites to focus on improving user experience. By making Core Web Vitals a ranking factor, this means that websites will begin to prioritise fixing these issues or suffer from lower ranking positions in Google search as a result.
Remember, Google's goal is to be the best search engine and they do this by continually working to provide the best results.
Changes that Google makes to their algorithm tend to be aimed at improving the searcher's experience and Core Web Vitals follows this same pattern.
How will the change affect my website?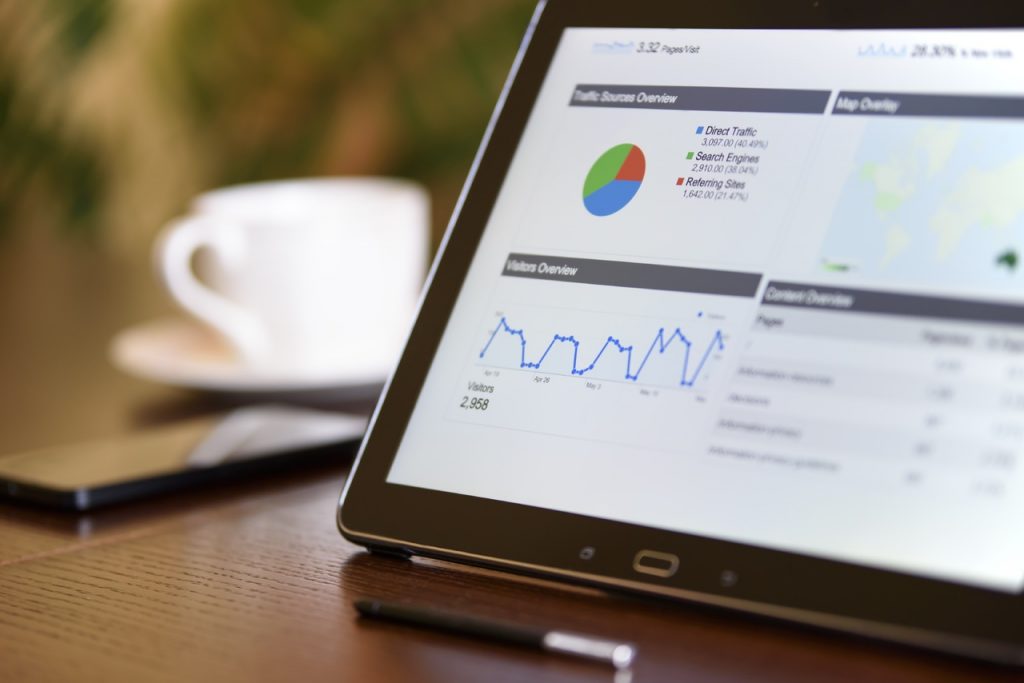 Core Web Vitals will be added to a large list of ranking factors that Google use to determine which ranking position a site should appear in for a given search query.
We should expect to see fluctuations in both ranking positions and traffic for most websites, but the extent of those fluctuations will depend on various factors.
It is worth remembering that Google uses hundreds of ranking factors in their algorithm and Core Web Vitals will simply be added to that list.
Your website will not disappear from search results if you do not fix Core Web Vitals issues. Your pages will also continue to perform well if your website is legitimately the best resource for a given search query – brand name searches are one obvious example of this.
But this also applies to content on your site that is quite simply much better or more relevant than any of the competitors'.
The impact will likely be felt where a web page is ranking for a competitive search term and Core Web Vitals is the main difference between pages in the rankings.
Other ranking factors will continue to be important including the quality of content, comprehensiveness, authority, and a range of technical and structural elements.
How can I see my Core Web Vitals metrics?
You can see the Core Web Vitals report for your website by accessing your Google Search Console account. On the left hand side under 'Enhancement' you should see the Core Web Vitals option.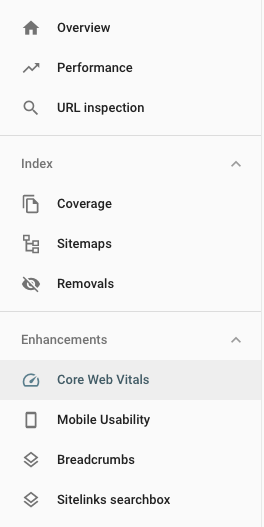 From here you can either open the mobile or desktop report, click on any identified issue and look at the URLs affected by it.
How can I fix the Core Web Vitals of my site?
The fixes for Core Web Vitals are all technical in nature which will require the support of a developer to address.
You can delve deeper into the specific issues on your site by utilising tools such as Google PageSpeed Insights or Google Lighthouse. These can help you identify which technical issues you may need help resolving.
You can also read more about Core Web Vitals on the Google Webmasters site.