How Platypus helped Young Lives vs Cancer raise £119,000 online
We have worked with Young Lives vs Cancer (formerly CLIC Sargent) on a retained basis since April 2020.
We work with the individual giving team to help bring in more donors via Facebook and Instagram Ads.
Our campaigns have raised over £119,000 for the charity.
Young Lives vs Cancer wanted to diversify their income streams.
Many donors want to donate specifically to charities that work with young people. But Young Lives vs Cancer were better known for community and challenge fundraising. So raising money via single gifts was more challenging for the individual giving team.
The team asked us to help them increase the volume of cash donations made on their website.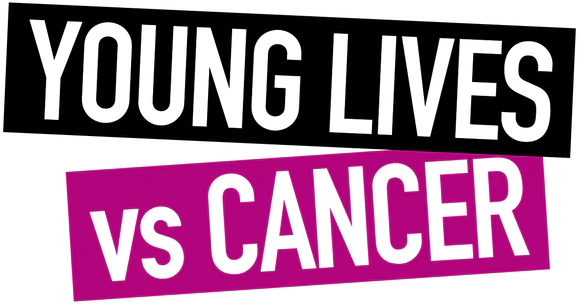 First, we worked with the Young Lives team to identify return on ad spend (ROAS) objectives for the team. 
We then got to work creating an advertising and audience strategy for Facebook and Instagram Ad campaigns that could meet those objectives.
And, with the work still happening today, we regularly:
revisit the strategy to make sure it is still effective

plan Facebook ads content with the IG team, based on their calendar of activity,

plus any opportunities we spot

refresh content to make sure audiences don't see the same adverts all the time

review what makes donors give (and what doesn't)

run at least one test, based on what the IG team want to test, plus our own suggestions

hold results calls to update the team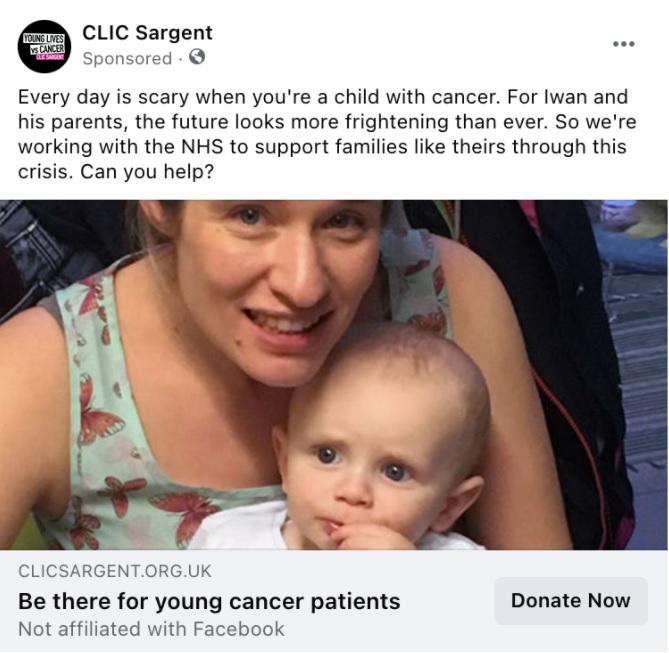 We have raised over £119,000 in cash donations so far for Young Lives vs Cancer.
We've raised even more in regular gifts, not to mention from campaigns we run through Google Ads for the charity.
Cecile Laurent – at the time, head of supporter giving and marketing at Young Lives vs Cancer – was stoked:
"Working with Platypus, we have been able to systematically test and learn Young Lives vs Cancer's approach to social media advertising, defining the type of imagery, content and call to action that resonate with audiences. Now we have 'cracked' cash donations, we are turning to regular giver acquisition, and look forward to great results from that activity too!"
How Platypus helped Mental Health Foundation recruit long term donors with value exchange during Mental Health Awareness Week
How Platypus helped Dementia UK acquire new community fundraisers online
How Platypus brought Missing People's mental health support to 4,000 new people
"I've worked with the Platypus team multiple times. They're the agency we always go back to because of their broad range of skills, consistently great team, good sense and pragmatism and the fact that hey are always a joy to work with."
Lynn Roberts
Assistant Director - Digital & Innovation, Action for Children
"We have worked with Platypus on a number of big projects; from understanding what Parkinson's UK needs from a Digital Fundraising team to developing Data Studio dashboards that our teams can work with on a daily basis. It is great to work with an agency who 'get us' and can help us with such a wide variety of digital projects in such a knowledgeable way."
Emily Sturdy
Digital Supporter Engagement Lead, Parkinson's UK
"In a sometimes confusing and murky digital world, the guys at Platypus are a breath of fresh air. They know their stuff, they tell us it straight and really care about the work we do together. There's a true sense of partnership between the Sightsavers and Platypus teams, which makes working together more productive and more enjoyable."
Ella Pierce
Head of Digital Fundraising, Sightsavers
"Platypus are an awesome agency to work with - their expertise of PPC is fantastic and they have transformed our Google Grants account. Huge thanks to the amazing Nikki for being such a patient and knowledgeable trainer."
Imogen Proctor
Digital Marketing Executive, Teenage Cancer Trust
So fab to hear that Platypus are as good as I thought they were. Feedback from the team was that they were a "dream to work with" on our Christmas campaign, "Understand and totally got us." Thanks guys, you've helped a lot of children with cancer with your genius.
Kate Lee
CEO, Clic Sargent