How Platypus Helped Young Lives vs Cancer reach more people through SEO
Young Lives vs Cancer (formerly CLIC Sargent) helps children and young people (0-25) and their families find the strength to face whatever cancer throws at them. 
We have worked with the team there for several years. Each project we've done has helped them reach more people impacted by cancer, and made them aware of the help that's on hand.
One of the ways Team Young Lives wanted to improve their visibility to new audiences was by improving their page ranking using SEO.
So if someone affected by cancer needed help and was Googling terms to find that help, Young Lives vs Cancer would turn up in those search results more often, and that person would be able to access their support.
The team already had deep expertise in lots of useful themes and topics around cancer. They knew they could draw on this knowledge to show up in exactly that kind of situation, and bring more potential supporters to their website.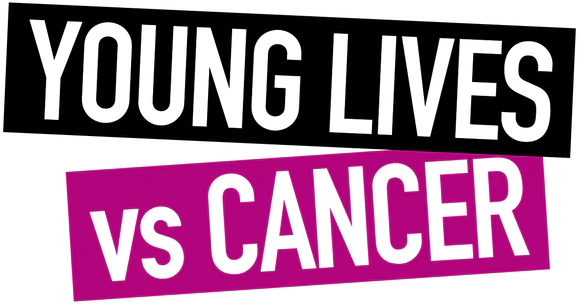 We decided to start with the content they already had on the website, and optimise this before looking at new content. 
We carried out a number of audits on their current content. 
These included:
A full technical audit

– we highlighted a range of issues impacting the visibility of the site on Google.

Google Search Console audit

– we uncovered a high volume of broken links, 404 pages and spam URLs, as well as a need to improve mobile optimisation. 

Content audit

– we identified key opportunities for pages to move up the search rankings with on-page optimisation and provided a detailed set of optimisation reports.

Keyword research – we created a detailed keyword optimisation document, highlighting the key search terms that visitors were searching for. We applied this to the content audit to develop our in-depth on-page optimisation plan.

We discovered that their scope of content topics was a little limited. So we planned and delivered a content workshop. This brought together colleagues from around the organisation to brainstorm new opportunities and create various topics and themes for content.
The workshop went down a storm. In particular, the team liked the pre-workshop "primer" document that we sent out before the workshop. They said it really helped them to understand what the workshop was about and why they were involved. 
The workshop itself brought together stakeholders who would not normally have been involved in a project like this. This created a real mix of people, and led to great discussions and ideas. 
We went into it hoping to create one year's worth of content ideas. We ended up being able to create a plan for the following two years! 
We also created a deployment roadmap for the website improvements and updates they would need to carry out to improve their website's performance. 
All this left Team Young Lives with a long term plan to reach more people affected by cancer through SEO.
"Platypus Digital helped us take SEO from strategy and performance analysis, to a tangible application for our website content. Through the brilliant workshop they conducted, our Services Team was able to help shape our future content. This has made it super clear why we want to create content, to help support children and young people with cancer who are searching for answers following a devastating cancer diagnosis."
How Platypus helped Mental Health Foundation to increase organic search traffic by 116%
How Platypus Helped Barnardo's increase their website's organic traffic
How Platypus helped Mencap to improve the reliability of their marketing data
Find out how we can help your cause
If you would like to learn more about how we can help your cause or you have a general query, please get in touch using the contact form below and we will get back to you as soon as possible.
"I've worked with the Platypus team multiple times. They're the agency we always go back to because of their broad range of skills, consistently great team, good sense and pragmatism and the fact that hey are always a joy to work with."
Lynn Roberts
Assistant Director - Digital & Innovation, Action for Children
"We have worked with Platypus on a number of big projects; from understanding what Parkinson's UK needs from a Digital Fundraising team to developing Data Studio dashboards that our teams can work with on a daily basis. It is great to work with an agency who 'get us' and can help us with such a wide variety of digital projects in such a knowledgeable way."
Emily Sturdy
Digital Supporter Engagement Lead, Parkinson's UK
"In a sometimes confusing and murky digital world, the guys at Platypus are a breath of fresh air. They know their stuff, they tell us it straight and really care about the work we do together. There's a true sense of partnership between the Sightsavers and Platypus teams, which makes working together more productive and more enjoyable."
Ella Pierce
Head of Digital Fundraising, Sightsavers
"Platypus are an awesome agency to work with - their expertise of PPC is fantastic and they have transformed our Google Grants account. Huge thanks to the amazing Nikki for being such a patient and knowledgeable trainer."
Imogen Proctor
Digital Marketing Executive, Teenage Cancer Trust
So fab to hear that Platypus are as good as I thought they were. Feedback from the team was that they were a "dream to work with" on our Christmas campaign, "Understand and totally got us." Thanks guys, you've helped a lot of children with cancer with your genius.
Kate Lee
CEO, Clic Sargent