How Platypus helped Opportunity International rethink their digital marketing to reach their highest potential
Opportunity International  is a charity that designs and innovates financial solutions to help people in the developing world break the cycle of poverty.
The charity wanted to increase unrestricted income to form around 40% of their total income generation and identified digital as a key area for this.
We assessed the digital channels that the organisation uses to promote its work and delivered recommendations on how to improve their activity.
As a result of our recommendations, the charity was able to secure investment from their Board for additional headcount and freelance support to create and implement their first digital fundraising strategy.
Digital was a relatively untapped source of income for Opportunity International. 
They wanted to improve the way they used digital channels, all with the aim of increasing their income.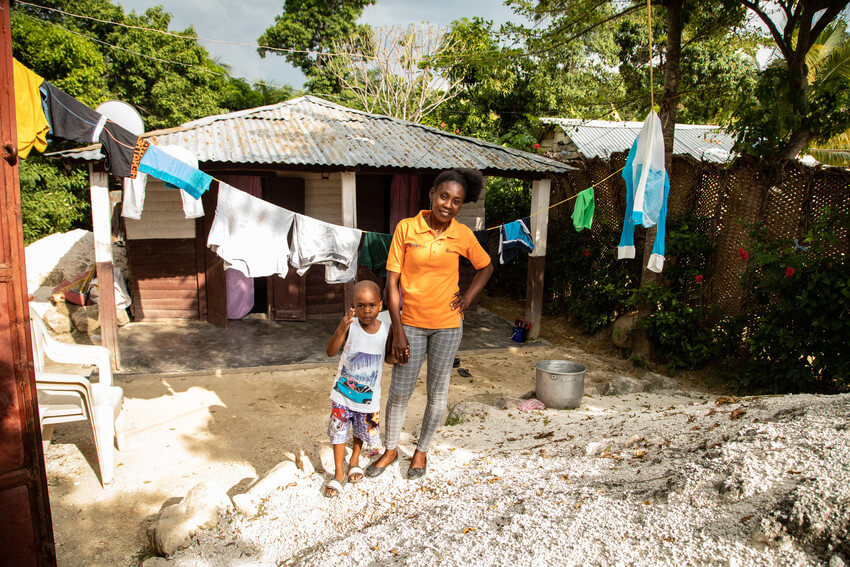 Opportunity International was new to digital fundraising, so we delivered their channel review with two objectives in mind.
Firstly, we wanted to raise the standard. We measured this against best practice and what we knew other organisations of their size and turnover were doing (a market/macro analysis).
Secondly, we wanted to identify specific wins and opportunities in the ways they were already using their channels.
We identified key areas for them to focus on to help reach their goals. These were:
SEO – the development of rich, engaging content to attract people to their website

paid search – to drive highly interested audiences to the site

paid social – to deliver on-brand messages and content and do more middle-of-funnel acquisition

email marketing – to steward supporters they'd acquired and deliver fundraising asks
We asked each team to write a pay-per-click (PPC) brief outlining how much they could invest in this area and what they'd want to achieve.
We built our recommendations at a scale that would suit the pace they were willing to work at and the resources they had available.
Because they had limited in-house capacity to deliver this work, we gave topline recommendations on how to get started and developed briefs. This would help them outsource this work to freelancers and agencies.
Our detailed discovery and analysis process led to the following:
1. A topline PPC approach.
We used example search volumes to help them understand what kinds of content to develop and the impact of these. We also equipped them with a framework to map their objectives and activity against.
2. Restructuring their paid social accounts.
We suggested they split their Business Manager and ad accounts to manage them directly. This would get rid of management issues and give them more control over delivery.
We also gave recommended approaches to setting up their pixel and audience targeting and identifying quick-win acquisition activities to earn buy-in for digital.
3. Analysing their channels.
We analysed the email and social media content they'd published over a 12 month period and assessed key landing pages.
Based on the patterns and trends we spotted, we gave bespoke recommendations to help them increase their effectiveness on each of these channels.
We provided Opportunity International with an in-depth report including best practice guides tailored to them and really specific analyses of their channels.
We also delivered a roadmap to help them work out which channels to invest in first in order to hit specific goals.
The team at Opportunity International took this clear business case to their board of trustees. They not only secured much needed investment in resources but also helped prioritise digital as an important marketing tool for the organisation.  
As a result, their digital presence has improved dramatically. 
the charity has improved their existing channels and developed new ones

both new and existing channels have increased reach and engagement 

brand awareness for the charity is increasing, which they know will lead to an uplift in income.  
Jenny Dunn, Head of Marketing and Communications at Opportunity International, said, "We were really pleased with the report that Platypus created. They understood our needs as an organisation and ensured that their recommendations were realistic for us.  They were wonderful to work with – responsive, flexible and provided clear and helpful guidance that has helped us prioritise and develop a digital strategy that fits our needs and our audience."
How Platypus helped Dementia UK acquire new community fundraisers online
How Platypus digital helped Dementia UK recruit 268 challenge event participants
How Platypus helped Islamic Relief UK maximise giving during Ramadan
Find out how we can help your cause
If you would like to learn more about how we can help your cause or you have a general query, please get in touch using the contact form below and we will get back to you as soon as possible.
"I've worked with the Platypus team multiple times. They're the agency we always go back to because of their broad range of skills, consistently great team, good sense and pragmatism and the fact that hey are always a joy to work with."
Lynn Roberts
Assistant Director - Digital & Innovation, Action for Children
"We have worked with Platypus on a number of big projects; from understanding what Parkinson's UK needs from a Digital Fundraising team to developing Data Studio dashboards that our teams can work with on a daily basis. It is great to work with an agency who 'get us' and can help us with such a wide variety of digital projects in such a knowledgeable way."
Emily Sturdy
Digital Supporter Engagement Lead, Parkinson's UK
"In a sometimes confusing and murky digital world, the guys at Platypus are a breath of fresh air. They know their stuff, they tell us it straight and really care about the work we do together. There's a true sense of partnership between the Sightsavers and Platypus teams, which makes working together more productive and more enjoyable."
Ella Pierce
Head of Digital Fundraising, Sightsavers
"Platypus are an awesome agency to work with - their expertise of PPC is fantastic and they have transformed our Google Grants account. Huge thanks to the amazing Nikki for being such a patient and knowledgeable trainer."
Imogen Proctor
Digital Marketing Executive, Teenage Cancer Trust
So fab to hear that Platypus are as good as I thought they were. Feedback from the team was that they were a "dream to work with" on our Christmas campaign, "Understand and totally got us." Thanks guys, you've helped a lot of children with cancer with your genius.
Kate Lee
CEO, Clic Sargent