10-second summary
Battersea Dogs and Cats Home has connected hundreds of thousands of people with abandoned animals who need a home.
They wanted strategic digital insight to ensure they were set up to convert their high online reach into valuable fundraising income
Battersea incorporated our recommendations into their three-year fundraising strategy leading to a comprehensive digital training programme
What was the challenge?
As one of the UK's most well-loved charities, Battersea had high brand recognition resulting in very high online reach. They wanted to maximise the fundraising potential of that reach and were working on an ambitious three-year fundraising strategy.
As part of that, they needed strategic insight to ensure their digital fundraising plan made sense and was well-resourced.
What did we do?
We started with stakeholder interviews to gather qualitative data on how the team used digital and how fundraising teams felt about it.
We also analysed the outputs from various digital marketing channels and compared them to best practice.
Then we looked at:
Skills – did Battersea have the skills to deliver digital fundraising to a high enough standard?
Structure – how well did the structure of the digital fundraising team support their ambition?
Channels – were their landing pages, email, PPC and social media aligned with digital fundraising best practice?
Tracking and reporting – did this give them the key digital fundraising metrics?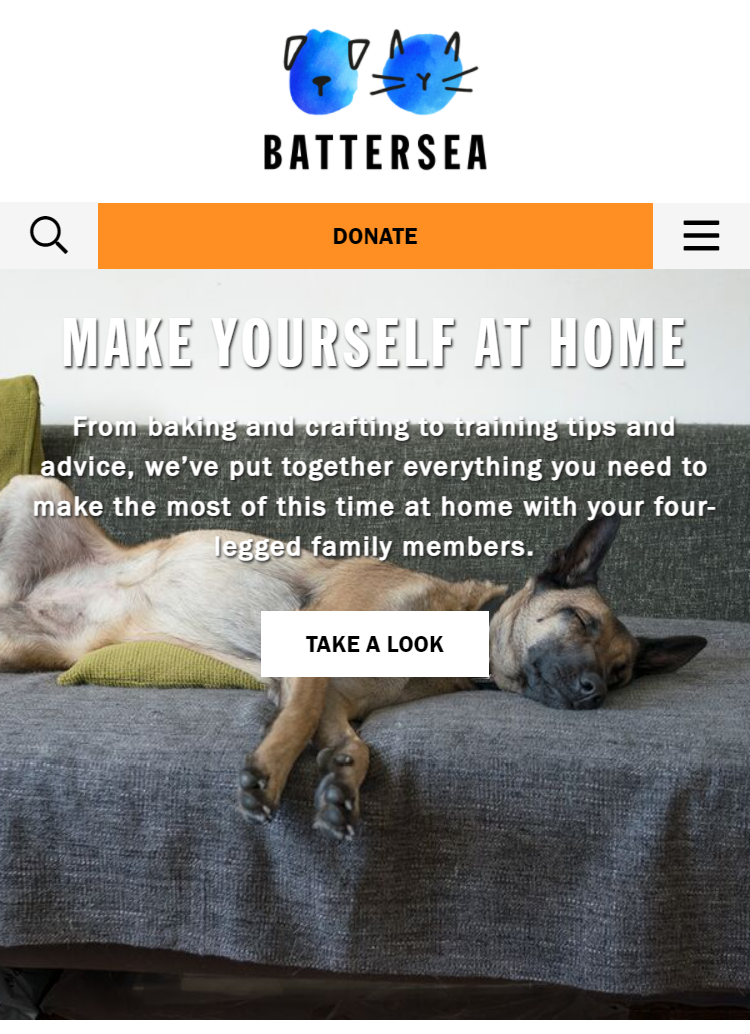 We wrote up our findings in a detailed report and presented a summary to senior management, which included:
what needed to change across their digital marketing channels and how to change it
a recommended team structure and advice on new roles
details of a training programme for their fundraising team
what to change in the technical setup to unlock key digital fundraising metrics

We answered their questions on details and how they could put our recommendations in place
What we achieved
Battersea incorporated our recommendations into the charity's three year fundraising strategy. That put digital fundraising at the heart of their ambitious plans to raise more money for the charity and support more cats, dogs and of course their new owners.
The first step was a comprehensive digital training programme across their large fundraising team. We planned and delivered this training programme. It led to a higher level of digital skills across the team, helping them brief and plan their own digital fundraising campaigns.
The fundraising team also created new digital fundraising roles at the charity. Not only has this created new career opportunities, it has helped them increase the amount of money they raise online long-term.