One of the many challenges heads of digital in charities can face is making the case for internal investment in digital.
CEOs and Directors who make the final decisions on what areas of work to invest in often have professional backgrounds in different (and more established) disciplines, like PR, communications and fundraising. Digital marketing is still a new kid on the block, relatively speaking, less understood and valued than the established disciplines.
So even at medium to large sized charities, senior staff may need convincing about the value of digital to the organisation and the need to invest significant sums in specific areas.
Here are five facts that might help make the case.
1. Millions of people look for advice online
Digital marketing isn't just about raising more money or promoting your organisation for its own sake. The internet is the first port of call for millions, even billions of people who desperately need the information and advice that you provide.
Let's say you work for a disability charity, and provide information and support for cerebral palsy. This is a condition that family, friends and co-workers (as well as those with cerebral palsy) will need to understand and know how to cope with. And your website has informative and detailed resources on the topic.
Reaching these people is your charitable mission. So your boss might be interested to learn that there are on average 115,000 searches for cerebral palsy related terms on Google, every month, in the UK alone.

What's more, that's up 15% from last year – and the figure was more than double that at 240,000 in October 2014, when World Cerebral Palsy Day takes place.
To reach all these people, your onpage SEO will need to be tight for your online advice to appear in their Search Engine Results Pages. Your team will need to do keyword research. They will use the results to create content that your audience will actually want to read, and improve the visibility of existing content. Whether it's the time taken to do the work internally or budget to bring in external help, all this requires investment.
2. Online donation amounts are sky-rocketing
Nothing makes the case for investment than the promise of financial return.
Online giving is increasing rapidly. Blackbaud's research has shown that the average online donation in the UK has risen by almost one-third (32%) to £69.70 in 2013 (up from £52.87 in 2010). No doubt it has risen even more since then.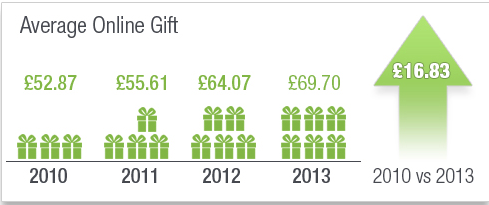 To take advantage of this and ensure your online donations are maximised, your team will need to:
test default donation amounts on your donation form to see if they have an impact on average gift
review your donation provider to ensure you've got has the easiest check-out process (that doesn't mean the one with no fees of course, since you'd rather have 95% of something than 100% of nothing. Pay attention to the fine print, it's far more important than the selling price…)
ensure it's easy to donate via smartphones. At least one in 10 donors will be trying to do this – make it easy for them, and the potential for increased donations is massive.
All this requires investment.
3. Social media is an opportunity and a threat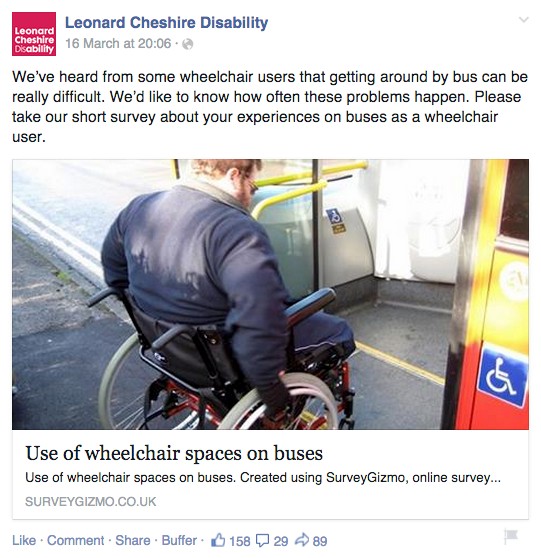 Frustrated supporters are probably ranting about the issues that matter to them on your social media channels right now. Those issues might be a time they got terrible customer service from your organisation, and boy do they want people to know about it. A real threat your reputation, and a cry for immediate attention from your team.
Yet when managed well, your Facebook and Twitter channels are a huge opportunity not just to spread your message far and wide, but to discover the radical views of your most dedicated supporters and service users. These conversations should be initiated, curated and reported by your digital team, and ultimately used to shape the whole direction of your charity.
But your social media staff need the skills, training and confidence to start these conversations, guide them appropriately and create dedicated volunteers and donors from unhappy customers and critics.
That needs investment too.
4. Conversion Rate Optimisation can double donations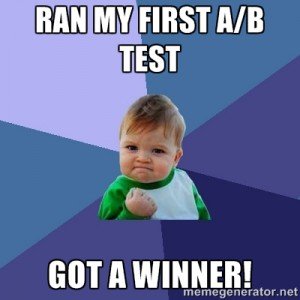 Conversion Rate Optimisation is the practice of testing elements of your website to see if changing them will increase donations.
Testing elements could include:
donation button placement
colour
use of different imagery
variations in text
Does the cute dog picture lead to more donations than the cute cat picture? Are users attracted by green for go or blue as a standout button colour?
Let's go back to that average donation amount, £69.70 (your charity might dream of such an amount, but it's a good place to start).
Now let's say you get 30 such donations on your website, raising £2,091.00 every month, and that your website gets 3,000 visits each month, a conversion rate of 1%.
The outcomes from a good conversion rate optimisation programme should be able to double that conversion rate from 1% to 2%. That would lead to:
60 donations a month instead of 30 (from no additional traffic)
an extra £2,091.00 a month
or, an additional £25,092 a year.
All that work is front loaded, so once you've made the changes, you can sit back and watch the donations roll in.
Now that's worth investing in.
5. Your dormant email list is packed full of potential donors
No doubt your senior management team are concerned with acquisition of new donors. This is often a costly and time consuming process.
But the digital team can create these new donors from existing supporters in a most likely underused source – your email list. Like most charities, you probably have an email list of thousands of people. Many of these would donate to your charity, if only they get content that made them want to (and were asked to donate in the first place).
Start by segmenting your email list into areas of interest – what do your subscribers want to hear about? Ask them to tell you by updating their profiles (you should be able to do this via your email sending service).
Then send them shorter, more targeted emails that include well thought out fundraising asks along with inspiring content on how you'll use the money raised.
This segmentation, content planning and sending will also require investment.
—
Making the case for this investment in any of these areas can require long term work on your organisational culture, taking the time to educate your senior staff on the value of digital marketing.
In the meantime, here's two things you can do right away to make an unarguable case for investment in digital marketing.
1. Replace the average donation amounts above with your own, and do the calculations in point 3 to show how much more a conversion rate optimisation project could bring you in added donations.
2. Add up all your supporters across all your channels – website visitors, email list subscribers and social media followers. Adjust for some overlap, then work out what you'd make if a conservative 0.5% of them donated just £10 to your charity in a year, if they got the right content at the right time. This is the minimum you should invest in your efforts in the next six months, however you choose to do it.
Finally, come back here when you've done that – I'll bet you'll have something to say!