From 19 September 2019, the Platypus Digital team will have access to Spill, the message-based therapy app making mental health support more accessible and preventative, by enabling its users to message with a qualified therapist for free.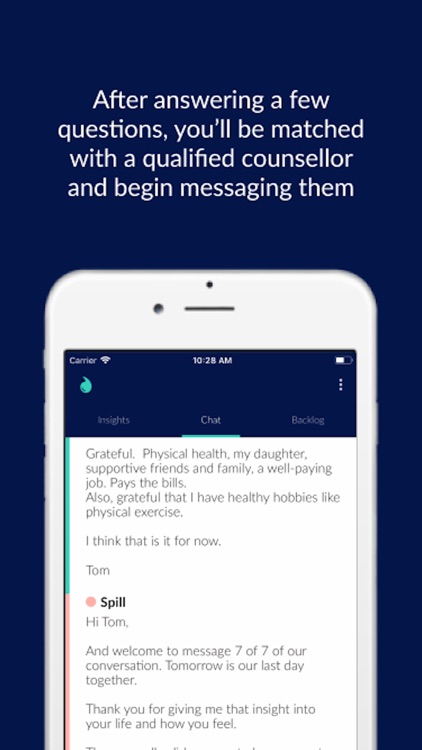 Agency life is synonymous with high stress and burnout. We want to show that there's another way through our culture, processes and now by offering preventative support to every employee (for work and personal issues alike).
By providing the team with such support, we hope to ensure that they're able to continue their hard work for our clients, without their jobs being to their own detriment of their own mental health.
We do our best to make protecting wellbeing part of the culture and processes at Platypus Digital, by regularly talking about how we can improve things. Spill really shares these values. Spill will put high quality talk therapy into the pockets of our team, giving them access to a professional they can talk to about whatever it is on their mind, be it work related or not.
Spill's Partnerships Manager, Sareeka Linton says, "It's great to see a company that works to support charities and other socially impactful brands making the effort to support its own employees' mental health. Matt is passionate about making sure Platypus a healthy working culture, where open conversations around emotional wellbeing take place and Spill is proud to be helping achieve that."
We're excited to see what this partnership with Spill can lead to!