"A bike opens up London to anyone."
This is the ethos that underpins The Bike Project, an innovative small charity in south London, that lends bikes to refugees seeking asylum in the capital.
It helps asylum seekers get to appointments that might be on the other side of the city – too far to walk, and too expensive even to get the bus.
The Bike Project also sells refurbished bikes to fund its running costs. They sell each bike for £250 which brings bikes to three refugees. But, with fierce competitors from online bike shops like Evans and Chain Reaction, the charity needed to stand out online.
That's where we came in.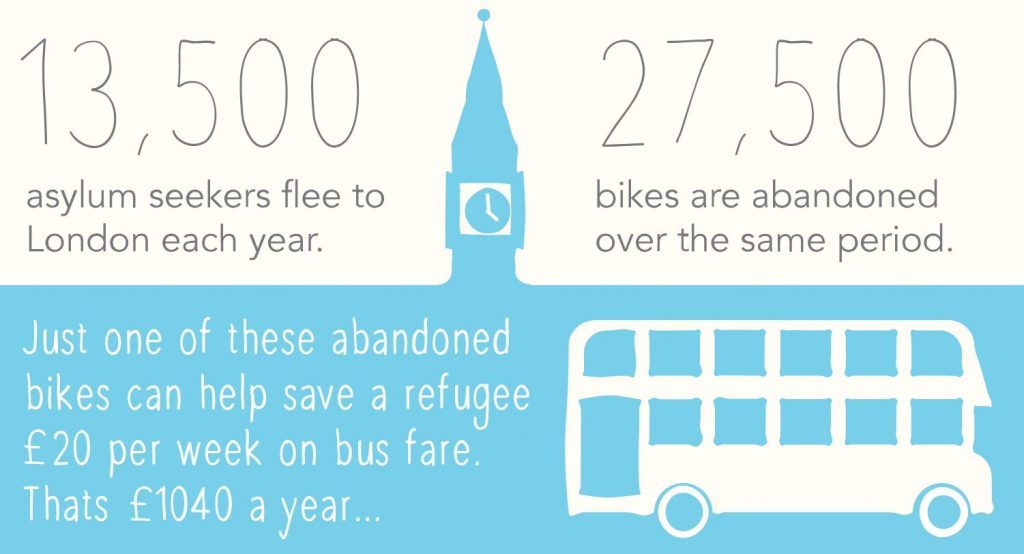 What we did
We started by applying for a Google Ad Grant – money set aside by the tech giant to help non-profits advertise online.
We created targeted and effective ads for the charity's refurbished bikes. We added key search terms and created campaigns that saw The Bike Project competing with some of the biggest bike sellers in the UK.
The results
A few months later, the results were massive.
The Bike Project saw traffic to their website triple: 90% of their traffic now comes from Google AdWords and over 10,000 new users came to the site via our ads in the first few months alone.
AdWords now accounts for 75% of their total bike sales. This is enough to provide new bikes to 450 refugees and fund expanded work.
In 2016, we applied for Grantspro for The Bike Project and were successful – just before Google closed down new applications to the programme. This means that we can help them deliver even more bikes across London and make a huge difference into the lives of refugees and asylum-seekers.
We're really proud of this impact that we've had with this small charity and it is an impact that will only increase as we continue to work on their account.