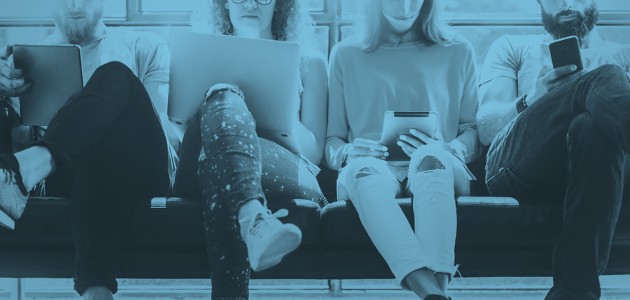 *This vacancy has expired (1 Sep 2019)*
Summary of the role
The Content Marketing Executive at Platypus Digital will work with the Digital Strategist and Digital Advertising Manager to plan and create compelling copy and content for our clients to support their digital campaigns.
Day-to-day, you'll be managing the content creation for our charity clients. You'll create campaign copy (short and long-form), manage blog and content generation, and write easily-digestible end of campaign reports to help improve our charity clients' understanding of their campaign activity.
Our team get lots of autonomy to show their skills, so you'll be confident and independent enough to really shine.
Ideally, you are:
super-keen on content marketing;
interested in making a positive difference for our charity clients;
organised;
lovely to work with;
someone experienced with content creation, especially Facebook ad content creation and email marketing;
someone who has worked in-house at a charity or in a similar agency-side role (ideally with 1 year's agency experience or you have been working in a media or communications role in a charity for 1 year+)
Location: London Bridge (SE1)
Role type: Full time, permanent.
Salary: £25,000-£30,000 (depending on experience)
Closing date for applications: Thursday 28th February, 10pm
How to apply: complete the online application form
Who we are
Platypus Digital is a digital marketing agency for the charity sector, based in London. We work with charities, social enterprises and other organisations doing great work.
We believe that digital is a powerful force to get important messages in front of people when they need them the most.
Why work for us?
We want Platypus Digital to be a great place to work. We aren't talking bean bags for seats or break out rooms with foosball tables. We mean the stuff that makes a real difference to your working life.
We work with charities because we genuinely want to make a difference in the world and in order to do great work, we need a happy and fulfilled team.
So at Platypus Digital, you get:
a flexible working schedule – choose your hours, days and where you work from
flexible holiday – we encourage staff to take time off when they need it, starting with a minimum of 21 days per calendar year, plus UK bank holidays
your pension contributions matched up to 5%
up to 10% of your time to work pro-bono for a charity of your choice
£1,000 to donate to the charity of our choice in March each year
Cycle to Work Scheme or rail ticket loan
a new Macbook, PC or Chromebook of your choice
a culture of believing in the expertise of our team, letting them lead projects
a culture of finding and dealing with problems, not ignoring them
the chance to try new things when you want to, without submitting long proposals in triplicate
lots of training to build on your existing skills
the chance to work with lots of different people at great charities
the chance to showcase your work at our events, on webinars and our blog
If you're a great writer, love charities and are committed to our values, we'll give you all the training and experience you need to progress in this role.
What you will do
Content creation – 70% of your time
Writing Facebook ad copy
Writing email content
Writing blog posts and landing page content for clients
Writing blog posts and landing page content for Platypus
Creating content marketing calendars
Reporting – 30% of your time
Work with the Digital Strategist and Digital Advertising Manager to write insights and produce end of campaign reports that are genuinely helpful to our charity clients
Provide clients with regular updates on content performance
Advise clients on what actions they should take as a result of the information in reports
Working with clients and the team – all the time
Work closely with our clients to make sure we get the most out of our relationship and they are happy with our work
Tell colleagues quickly when something goes wrong so they can help fix it and make suggestions about possible solutions
Talk to colleagues regularly about how projects are going and how well content is performing
Spot new opportunities for our charity clients and for us as an organisation to improve and develop
Key skills and experience
Essential
Experience of digital content creation, including Facebook ads, organic social content, web copy and email copy
Experience of following brand and tone of voice guidelines
Experience of writing for different types of projects and for different audiences
Experience of longer-form content creation for blog posts
Experience in working on lots of projects at once
Strong attention to detail
Really nice to work with
A commitment to the work of charities
Nice to have but not essential
Experience in a digital campaigning or fundraising role within a charity
Basic understanding of SEO
Experience of working in agencies
Managing projects using collaborative cloud-based tools
Experience of telling stories through a variety of techniques – video, infographics, interviews, podcasts and/or an interest in these areas and a keenness to expand your skills
Experience of using Mailchimp or other email platforms
Basic HTML skills
Tools you will use
Facebook Ads Manager
Google Analytics
WordPress
G-suite (Docs and Sheets)
Asana
Harvest
Mailchimp
Photoshop (or other image editing platforms)
How to apply
Fill in this form, giving details of your relevant experience and reason for wanting to work for Platypus Digital.
If you sound like a good fit, we will organise an informal call to check the details of your application and to check we get along.
If successful, we will organise a time to email you a 1-hour task to check your skills are a good fit – this can be done in an evening or weekend
If you pass the test we will invite you to an in-person interview at our offices in London Bridge.
And if you have any questions about the role or whether you think you're a good fit, just email [email protected] – we're happy to answer them before you apply.